Thank you Matt Elzinga!
Thank you Matt!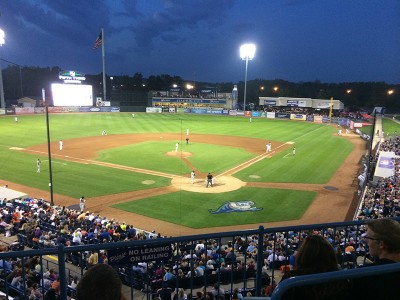 It has been a month, but a word about Matt Elzinga is in order. Many of you have talked to Matt Elzinga throughout the past years. Matt has decided to pursue his interests in the realm of Christian Education. He is now a teacher at a local Christian high school in a high school setting. Matt is teach music, application programming and adding his technical abilities to support the ongoing operations of the networks that are currently being utilized.
Matt has been an important part of our company as we have grown throughout the years since he began his work at Spectrum Net Designs 9 years ago. We have appreciated Matt's work and his desire to assist our clients during this time and now congratulate him on his new endeavors.
Matt is a huge baseball fan, so as a "thank you", our company celebrated in a suite at the Grand Rapids Whitecaps Baseball game! Enjoy some pictures below!