Michigan West Coast Chamber Small Business Person
November 25, 2016 | By Rachel Watson
A chamber of commerce in the region has selected the owner of a trucking and warehousing company as its Small Business Person of the Year.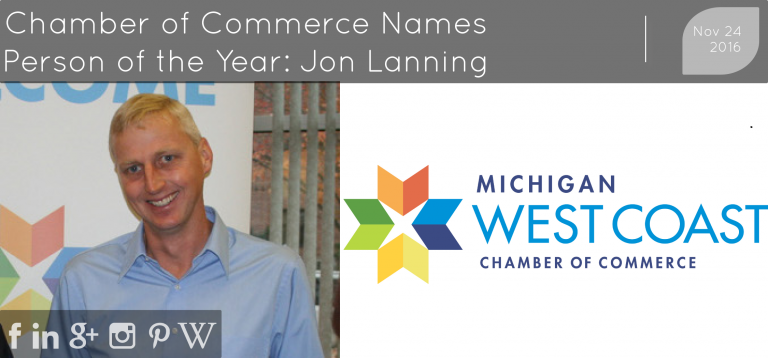 The Michigan West Coast Chamber of Commerce presented the award to Jon Lanning, owner of Zeeland-based Inontime, during the chamber's gathering this month.
Each year, the chamber asks its members to nominate small businesses for the award. The selection committee then reviews the nominations and chooses a winner who has a growing, innovative company that's been in business at least five years and is increasing jobs and sales and "overcoming adversity," as well as contributing to the community.
Inontime was started in 1998 by Lanning's father, Jack Lanning, with one employee. The company now employs 300 and has annual sales of $25 million — a 240-percent growth rate during the past five years.
Lanning holds a bachelor's degree in business from Calvin College and M.B.A. from Grand Valley State University.
The Chamber
The Michigan West Coast Chamber of Commerce, founded in 1908, represents 1,400 organizations with 70,000 employees in the greater Holland-Zeeland area. It has offices in Holland and Zeeland.