Monthly Employee: Brandon Kaptein | Project Manager
Brandon graduated from Covenant Christian High School in 2014 and has always been interested in working for Spectrum full-time. He started part-time in 2012 and as of December 2014, he began working full-time as a Project Manager. He is a member of the Michigan West Coast Chamber of Commerce and enjoys attending events and networking with other members. Brandon is also becoming more and more a part of the Online Auction side of Spectrum and continues to be in contact with many auction companies. He manages the work that comes from our clients and schedules it with the appropriate developer to be completed in an efficient time frame. Brandon would be the point of contact for our clients wondering about the status of their project. Feel free to contact Brandon with any of your website or online auction needs!
A little more about Brandon!
Favorite Quote: 
"The three great essentials to achieve anything worthwhile are: Hard Work, Stick-to-itiveness, and Common Sense." Thomas A Edison
What is your dream car?   Brown(Caribou) F-150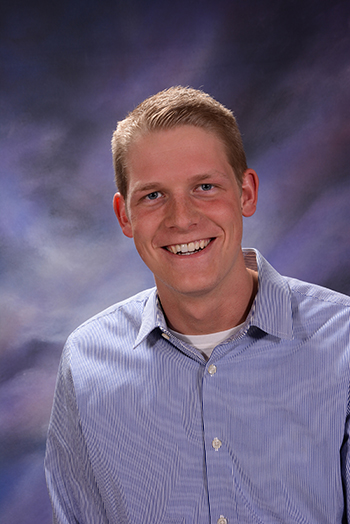 What's your biggest pet peeve?  Having my food touched by other people.
Do you have any pets?  I have a dog named Dex
Do you have any hobbies? Golf, Golf, and Golf. I do like bike rides when I can't golf.
What was the last really great book you read? Why? I don't read often, but History books are always good. Currently reading Dunkirk and it has not disappointed.
What is one food that you will never eat?  Mushrooms
Are you artistic? I think yes, ask anyone else and they will say no.
Any new information about your life?  Becoming a dad in February 2018. About to get crazy. 😊
Have you ever played a musical instrument?  Never
Which superhuman power do you wish you had?  Time Travel
Do you have a favorite season?  Football Season
If you could splurge on one item, what would it be?  The truck above would be a cool splurge