E-Commerce Resources At Your Fingertips
By Shannan DuShane | December 2016 | Spectrum Net Designs, Inc
If you have been wondering whether the commotion over conducting your business online is something that you want to jump into, then read on.  Online shopping is nothing new these days.  Everyone has purchased something online at one time or another. This is much larger than it seems and it isn't going anywhere, so it's better to jump on the wagon than being left behind.  We will explore the benefits and more to utilizing a local resource for your e-commerce needs and not going overseas or to a big box company like Go Daddy or Network Solutions.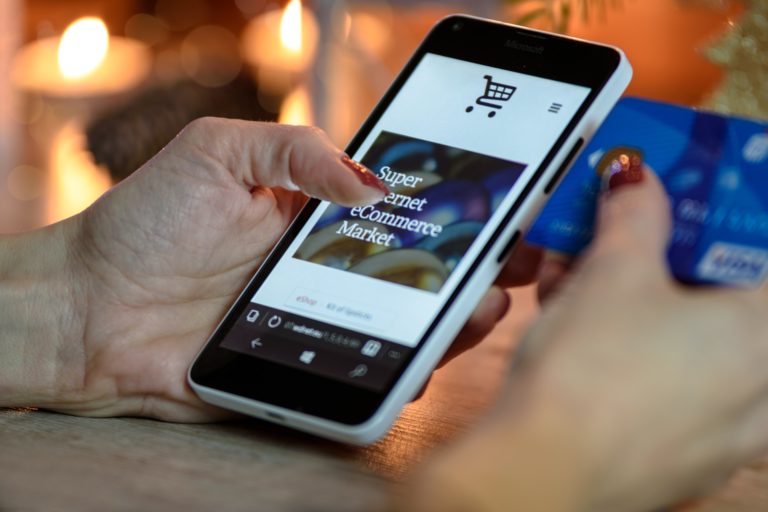 Whether you are a consumer or a business-to-business resource, some of the most efficient marketing and selling tools are available via the Internet, and the potential of reaching a vast audience is open to you through the World Wide Web. Consider these facts: Forrester Research, Inc. estimates that 47.3 million North American households have online access and 43.9 percent have browsed online. Of the 43.9 percent, 65 percent have made purchases. By 2014, the research firm estimates that U.S. online retail sales will grow to $250 billion, up from $155 billion in 2009. (https://www.sba.gov)
Some shoppers still like that old fashioned in person service, but a positive aspect to e-commerce is that your customers will never have to wait to get your products, they can shop anytime and do it without wasting gas to get there and then standing in lines.  This method is positively outdated and can be quite frustrating to customers. If you don't stock all of your products at the store and customers drive around all day to find that one gift, that can be a huge turn off to your brand.  Plus you have the ability to reach a larger audience and grow your business.
Not comes the aspect where you need to dive in and find a company to develop your online store, and believe me when I say there are 1000's out there that are capable of building an e-commerce presence for you, but the kicker is can they do it properly and the way you want.  The benefit of working with a local website developer is that you can be more hands on with the process and follow along more efficiently.  You will need a developer that can understand your needs and have been in their industry for years.  Experience here is crucial, if you hire an intern in college or an independent developer you won't have the experience.  If you hire a large big box third party company such as Go Daddy, you lack the personal touch and a lot of their product is drag and drop or plug in build where there is no customization involved.  Your website will look like hundreds of other template sites.  Your local website design firm and developers will know how to make you stand out and customize your customers experience with online shopping.  Remember it's not always about location, it is about availability and fast shipping options these days.
When you start with your chosen developer there are several questions you will need to answer. Some of those will be involved with:
Shipping provider and shipping options
Merchant account which is your payment gateway
Type of payments accepted – Paypal, MC, VISA, Discover, ect.
State by state sales tax and other fees associated with online shopping
SSL Certificate which is essential and required for secure account information and credit cards
Any specialty features you would like to incorporate such as search box, featured products, zoom, related products, newsletter sign up,
And many more that will come up as you continue the path to completion.
The point is to do your research and know what you want before you jump in with a company. Make sure you have the communication you require.  Know their process and how the process advances and a list of objectives and goals for the project.  It is always nice to have a visible timeline laid out so that everyone knows their part and what to expect.  Don't be left out in the cold when your customers shop online, be on the forefront of their shopping lists and pair your e-commerce website with a killer marketing plan and you will have the whole package.