Why to get Started with Facebook Ads
Are you interested in getting started with Facebook Ads for your company? First, let us go over the importance of them and why this might be ideal for your current business objectives. Paid advertising on Facebook is gaining popularity which impacts the reach of your content and delivers to your perfect audience for maximum return. There are many benefits to paid advertising on Facebook and we will discuss them in detail below.
Facebook Advertising is Highly Effective
With more than 2.2 billion monthly active and 1.5 billion daily active users, Facebook as a platform is a major part of people's lives. Facebook is and continues to be one of the top online advertising channels, and the digital ad spend accounts for 51% of total advertising spend in the US.
Over the years, Facebook has seen a solid steady increase of advertising revenue because of the Facebook ad work. More and more Americans are finding their desired products or services through Facebook and targeted Facebook Ads. And you can also get your ideal audience to purchase your product or services too! You will just need to take the time to master creating highly effective Facebook ads that appeal to your audience (which can be its own blog topic).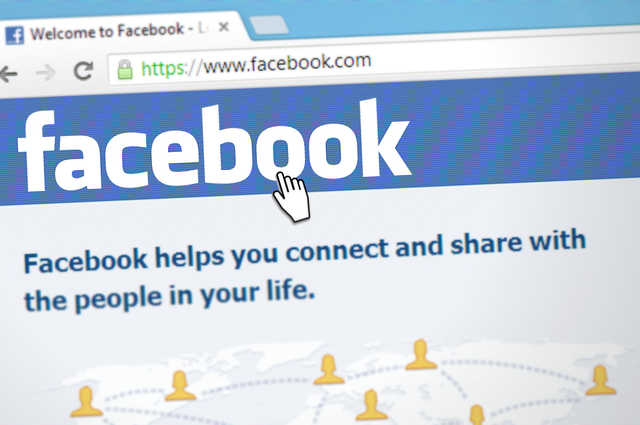 Simple Set-Up & Fast Measurable Results
The easy set up for Facebook campaigns takes little time and can quickly produce excellent results for your business. It is not a secret that digital advertising produces a get ROI and can happen fairly quickly if you implement the right campaign and product. That is the beauty of Facebook Advertising and why it works well for both small and large corporations!
Anyone is allowed to sign into their Facebook account and make a business manager account, set up a payment method and publish a campaign in a matter of minutes. The flexibility of being able to experiment with your campaigns to see which is performing better, on what device and it's CPC is a great tool to have when trying to figure out what works and what does not for your offered products or services.
You can Reach your Ideal Audience
Facebook is great at providing tons of detailed ways to reach specific people based on their online behaviors, their known interests, engagement, and other various aspects of their demographics such as age, gender, and location. You can be extremely targeted with your audience which in turn will produce a high ROI using Facebook Ads for your marketing strategy.
The combination of the targeting options available to advertisers and the influence Facebook as a platform has on consumer behavior, Facebook is a great channel for reaching your ideal audience.
Facebook Ad Campaigns are Highly Customizable
With the variety of ad formats to choose from, the Facebook Ad experience can be designed to attract your perfect audience. You can create compelling video ads that millennials cannot resist watching, or even an immersive canvas ad that explains every detail of what you are offering.
Speaking of customizable- there are 11 different Facebook ad objectives you can choose from based on your business goals for the campaign. A couple of those are: brand awareness, reach, traffic, engagement, lead generation and conversions. You can also customize your ad design, copy, landing pages, and virtually every element of your campaign including the technical aspects. With those being target audience, bidding, and delivery optimization.
All of these options make Facebook the most customizable advertising network, allowing you to create you very own unique ad experiences.
Contributing to Facebook's sustained growth for so long is that they are constantly adding more features and improving the user experience for both advertisers and users. The quicker you get familiar with Facebook Ads the quicker you will unlock the full potential of social media advertising and what it can do for your business.
Here at Spectrum Net Designs, we offer Social Media Marketing which is not limited to only Facebook but also Instagram and LinkedIn. Depending on your target audience one of these platforms will do the trick for your objectives or a combination of all 3 will have a greater ROI.
Contact Us today to learn more about the services we offer and how we can help improve your marketing strategy!