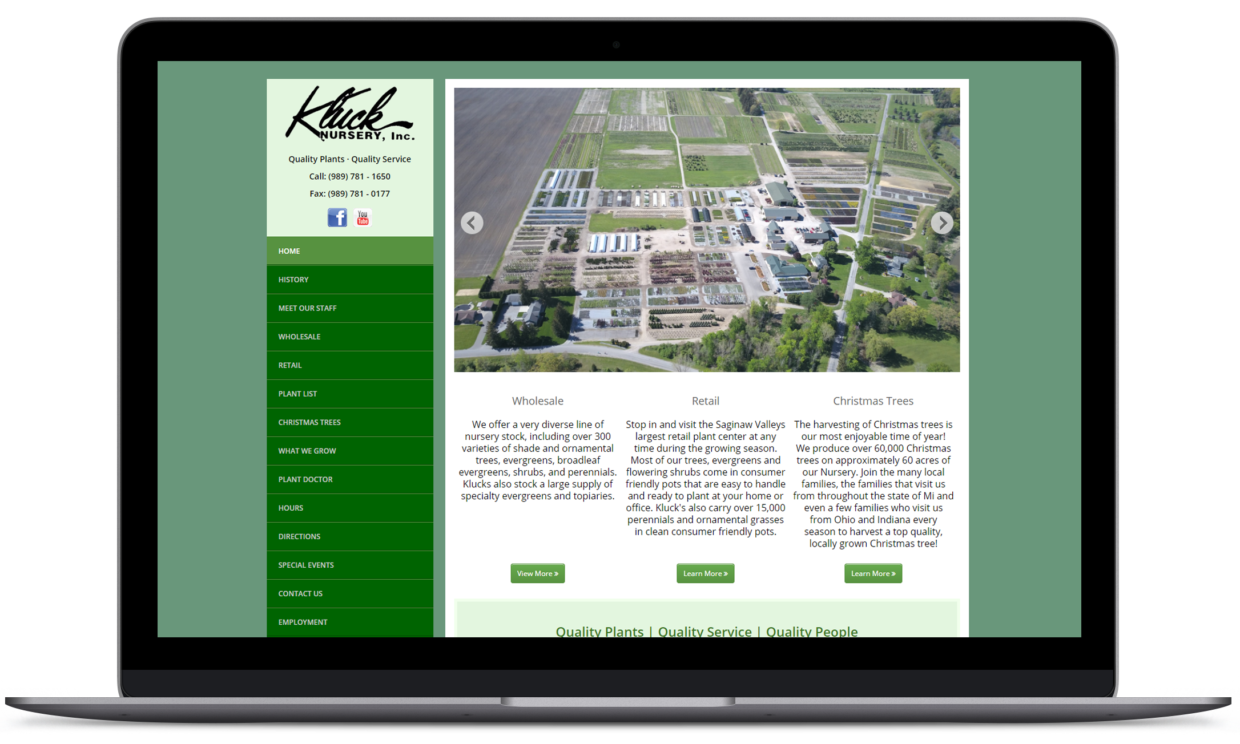 Kluck Nursery undergoes a website transformation!
Local company gets a new look
Kluck Nursery has been with Spectrum Net Designs since 2002. Through these many years we have enjoyed working with Kluck Nursery and providing their website design, website hosting, and email needs.
We were recently contacted by Kluck Nursery to help them bring their website design to the 20th century. Included in this transformation was:
NEW website re-design
Links to Social Media
Rotating slideshow on all pages
Ability to update the hours themselves
Mobile friendly version of site so that it is easy to navigate no matter the device being used
Laura and Marty worked closely together throughout the entire website design process to make sure that it was seamless and achieved the goals Kluck Nursery had. If this is something that your company has been throwing around, contact us today! We would love to talk to you about the many features that can be included on your website. Wondering why you should consider updating?? Check out our recent
blog post here. 
Visit Kluck Nursery's website here:
www.klucknursery.com