How To Celebrate Memorial Day 2020
Celebrating Memorial Day During Covid-19 and Social Distancing
Celebrating a holiday in the midst of the Covid-19 pandemic might seem like a little bit of a bummer. Generally, the summer holidays mean a BBQ with friends, or a day on the lake if we are lucky with Michigan's weather. This year with social distancing measures in place, your memorial day celebrations might look a little bit different, so we decided to share with you just a few of the ways that you can still celebrate Memorial day, even in the midst of Covid-19 and social distancing.
Go to a park & have a picnic
Thankfully in the midst of covid-19 going outside has not been cancelled. Assuming the weather is nice, a picnic is a great way to get outside, enjoy the weather, and spend some time with your quarantine buddies. Grab a blanket, pack a lunch, and head out to your favorite park to enjoy. If you do choose to go out for a picnic, we suggest to be mindful of social distancing best practices and just try to be as safe as you can be.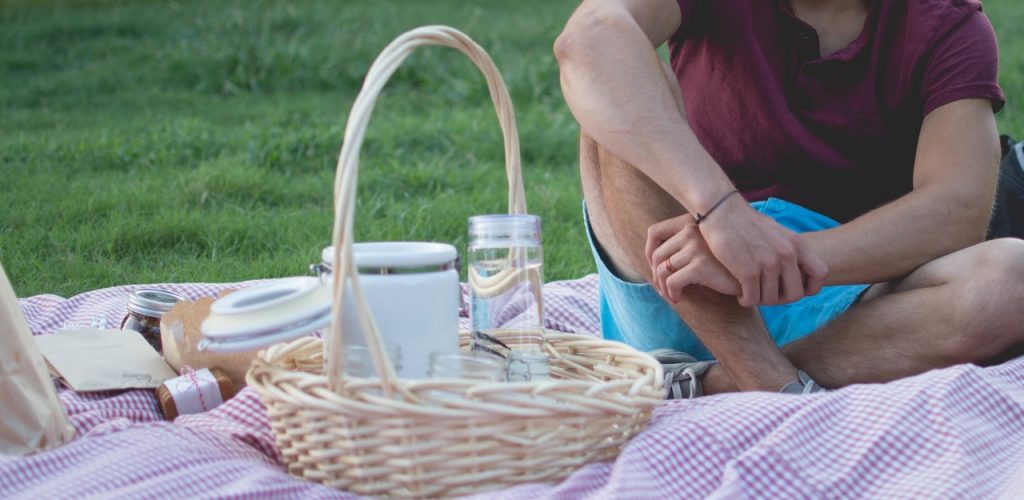 Make your favorite drink to sip outside
Another great way to enjoy Memorial Day this year is to stay home and enjoy the weather from your lawn or patio. Prepare your pantry, fridge, and freezer before hand with the ingredients to make your favorite meal and drink and enjoy them outside with a good book. It might be a change of pace to spend the holiday at home, but it is a great opportunity to slow down, catch up on some reading while enjoying some of your favorite treats.
Puzzles are for all seasons, including the covid-19 season. Nothing is more satisfying than looking at the finished product of hours of hard work, so get your brain moving and working by starting a puzzle over your holiday! One of the great things about puzzles is that you can do them inside, outside, or anywhere you can fit them. So, prepare for this Memorial Day by grabbing whoever you are quarantined with and stretching your brains to the limits by working on your favorite puzzle together. If puzzles are not your speed, break out a few of your favorite card or board games and do those instead!
Go on a bike ride, walk or hike
Another great way to enjoy the outdoors this Memorial Day is to head outside for a bike ride, walk, or hike. Head out for some alone time or grab your quarantine friends to enjoy the outdoors and get some exercise too!
We know that everyone is being affected in some way or another by Covid-19, but we hope that these few ideas of how to still celebrate Memorial Day this year will help you enjoy your holiday even in the middle of this pandemic and social distancing.
Jeremiah 17:7 – Blessed is the man that trusteth in the Lord, and whose hope the Lord is.
If you enjoyed this article, please share it with your friends!