How to Build Your Brand with Instagram Stories
One of the best ways to engage with your target audience
Instagram is one of the most popular social media platforms that people engage with on a daily basis. It is used to connect with friends, family, and most importantly for you – companies. People regularly engage with brands on Instagram to stay informed about new products, special offers, and company events. The addition of Instagram stories and the ability livestream provided yet another outlet for individuals to engage with a company. Businesses need to take advantage of Instagram Stories marketing to build up their brand and connect with current and potential customers.
The first thing you want to do is decide how you plan to use Instagram Stories as an extension of your brand. Because stories offer a more personal touch, you want to properly shape how your company will be perceived by users. You might choose to use the platform to give people a fun behind the scenes look at your business, or you might want to maintain the same professional tone as the rest of your social media. This will likely depend on your industry as well as the preferences of your team. Make sure to have an outline of general does and don'ts so that everyone creating content and managing your Story is on the same page. This will help your Instagram Stories marketing to have a consistent presence regardless of who on your team is posting!
This is the fun part! Stories and live streaming give you a whole new way to show content to your followers. Your company can choose to post virtually anything, but there are a few general categories that would be beneficial to focus on.
Stories are a perfect way for you to feature different aspects of your product or service. You can post product images, how-to videos for assembly, and show the product in use. This will put your product right in 
front of your viewers and will give them more reasons why they would want to buy your product or service. You can add a link to your Story that will allow customers to go directly to where the product is sold, making it easy for them to convert over from your post.
Promotional & Company Material
Want to feature a huge end of year sale? Put it on your Story. Have a big announcement about a new sponsorship? Put it on your Story. Just released a new blog? Put it on your Story. Anything big that you would want on your other social media platforms should get posted on your Story. It gives you yet another place to update your customers and promote your products.
This is probably the most essential content for you to be posting on your Instagram Story. While it's important to promote your products and company, you want to use the personal aspect of Instagram Stories to provide your followers with valuable content. You can't always be in selling mode or people will get sick of you – especially on Instagram. Say your company sells high-end cookware. Instead of just talking about how great a particular pan is, share a video of you cooking a recipe using the pan. Then, post the recipe and encourage other people to make it! This gives your followers a fun recipe to make even if they don't have your specific pan and still shows off your product. The same company
may even try to move further away from their product by posting about how to prepare for a dinner party. One of the steps will obviously be cooking, but they can branch out and talk about things that have nothing to do with their product such as cleaning, decorating, and so on. Playing on the related interests of your followers will help you build your brand image and value in the eyes of your customers.
Engaging with Your Audience
Instagram Stories help followers build trust in your brand. They give users the chance to see the people behind your company which makes it easier for them to relate to your products and build a connection with your brand. A great way to encourage this process and to continually be engaging with your followers is to add interactive parts to your Story. Put in polls, ask a question, or add a quiz! Instagram makes it easy with pre-built templates, but feel free to come up with your own creative ideas as well! The topics of your polls and questions can just be for fun to learn about your followers, or you could ask for feedback about your product or service. Regardless, followers will be excited about the chance to engage and you will discover additional ways to build your relationship with them. Since people respond to their friend's Instagram Stories every day, they will be comfortable sending direct messages to your company. It won't feel as harsh as going to a website and sending in a contact form, which will hopefully lead to more customer engagement. Be ready to respond to a lot of direct messages and have someone continually checking in to answer questions.
Influencers are people on social media who use their large number of followers to promote products for other companies. There are both major influencers such as celebrities who have millions of followers and micro influencers who may just have a few thousand. Companies partner with specific influencers who fit the image of their target customer. Afterall, an influencer's followers probably share similar interests or characteristic and would thus be likely to fit that target demographic as well. People who follow these influencers value their opinions and will trust the products they promote. If your company uses an influencer, consider having them do a takeover of your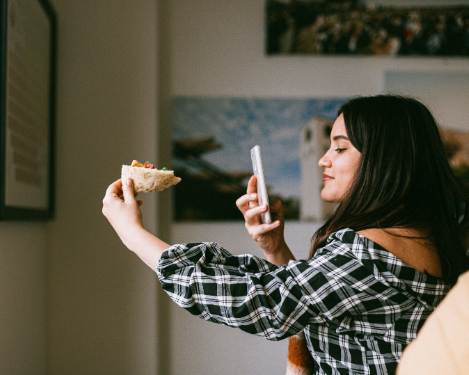 Instagram Story for the day. They can show how they interact with your products and it will be a fresh voice for your followers to hear. (Wondering if Instagram paid advertising is effective? Check out this blog!)
These are just a few things that you can do to get started using Instagram stories and Instagram stories marketing. Your company Story gives you the perfect opportunity to get feedback and personal engagement from followers, develop your brand and increase your social media presence. This is just the beginning of using Instagram Stories to build your business, and we can't wait to see how else you will use them!
Want Some Help With Your Instagram Stories Marketing?