Seth joined Spectrum Net Designs, Inc. & Auctioneer Software in May 2017 as IT/Systems Administrator. In this role he supports the team and the company by maintaining, upgrading, and architecting our IT infrastructure. This includes servers, backup, storage, networking, while working with developers and management to ensure we are a leader in our field. Seth is passionate about his work and always pushing to get the most out of what technology is available while looking to the future and designing systems that adapt well with growth.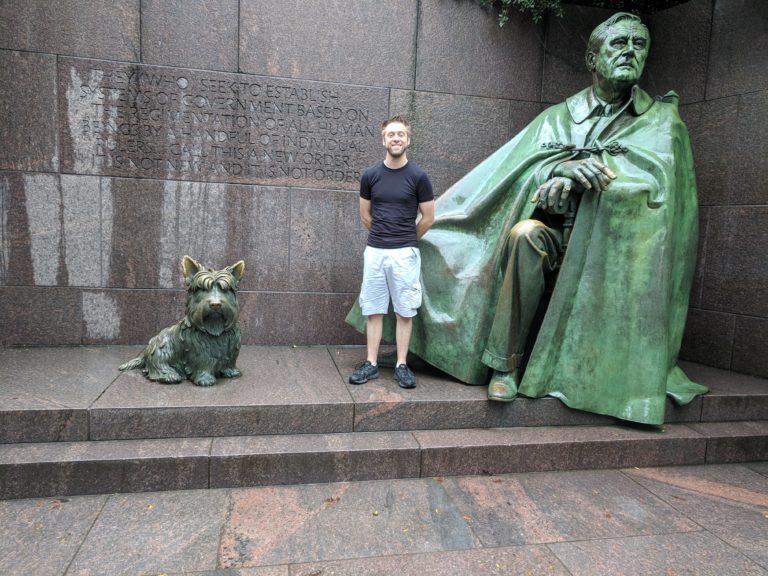 Let's Get to know Seth…
>what was your 1st ever job? Did you like it?
Summer of my 13th birthday I decided to become an entrepreneur. Living in the country, I passed out flyers and took care of pets, plants, and pools. Job was okay…goal was video game money, so I liked that.
>If you could travel anywhere this year, where would you go?
I already made my trip for this year- Washington DC for a cousin's wedding. First time there, it was great!
>What's the most important thing on your "bucket list"
Trip to Hawaii!
>What's your favorite book & why?
Great Question. Likely do not have a single favorite, however, "Elantris" by Brandon Sanderson comes to mind. For me, a great book is not just about story…a great book should pull you into the book's world. Elantris, specifically the Audible version, does this very well.
>What is your dream car?
 Tesla P100D with all upgrades including autopilot
> Do you have any hobbies?
3D printing, RC quadcopters, Home automation, Woodworking
>What was/is your favorite subject in school?
Science & Computers
>As a child, what/who did you pretend to be(comic character, action figure, etc.)?
Commander Keen-complete with Christmas paper tube pogo stick and bike helmet.