Download Your Free EBook Today!
Everything you need to start marketing on Instagram!
Marketing on Instagram sounds like it should be simple, right? While Instagram is a user-friendly platform, it can still be tricky to get started – so we put together this helpful Instagram Marketing 101 guide to help you to get started with marketing on Instagram!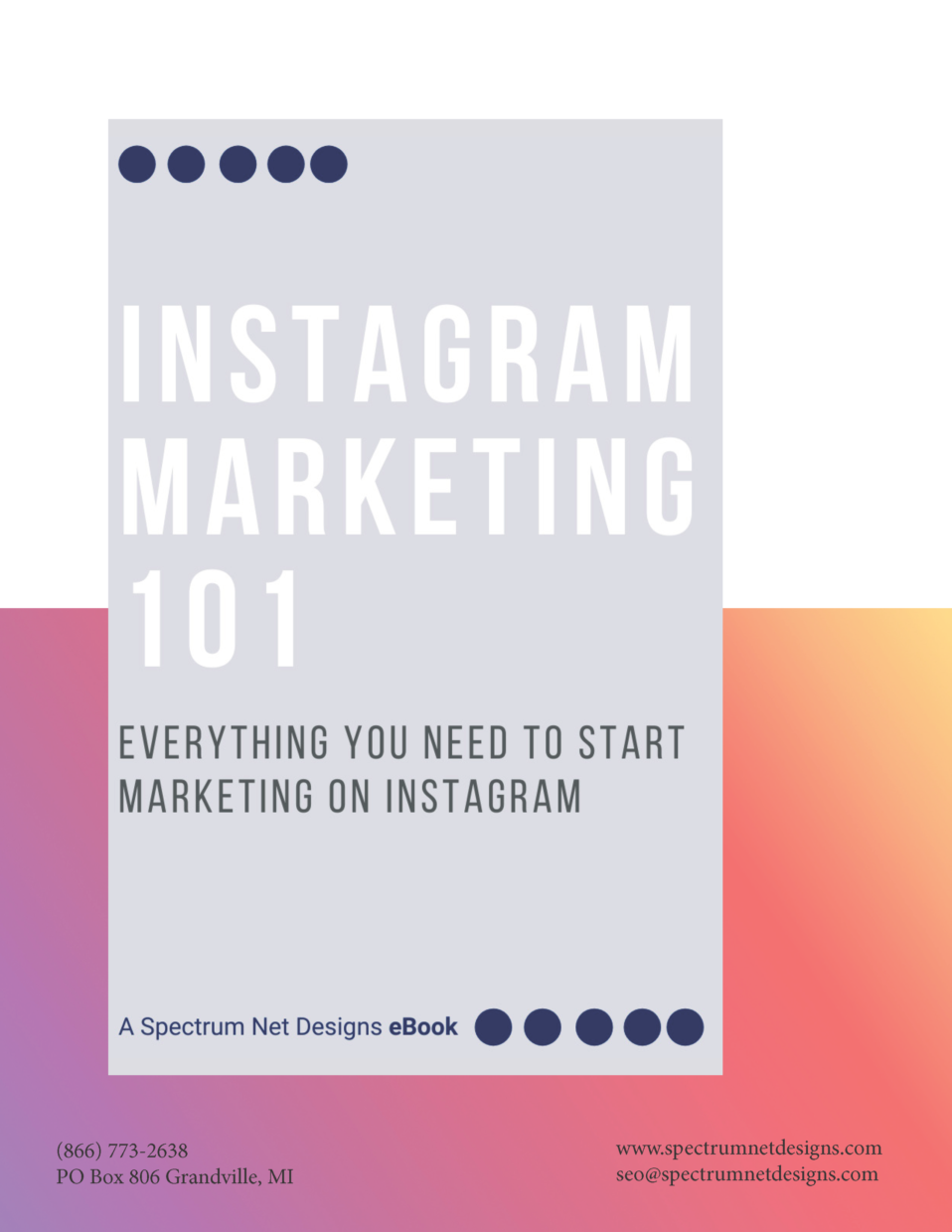 General best practices for getting started with marketing on Instagram.
Tips and best practices for Instagram posts and stories.
Insight and information about advertising and paid ads on Instagram.
Learn how to successfully market your business on Instagram with our best practices and tips!
Digital and social media marketing has become increasingly popular the last 10 years. According to an article from Our World In Data, the percentage of US adults who use social media increased from 5% in 2005 to 79% in 2019. That's a ton of potential exposure! While there are many different social media platforms to consider, Instagram is by far one of the more unique and creative platforms to use. It has 1 billion users every month and 50% of users have visited a website to make a purchase after seeing a product or service on the platform. The image-focused platform allows users to share photos and short videos to their pages and feeds as well as utilize many other features like Instagram Stories and Instagram Ads. Download our Instagram Marketing 101 E-Book to learn everything you need to know about getting started with Instagram Marketing.