Custom Landscape Contractors | Washington Court House, OH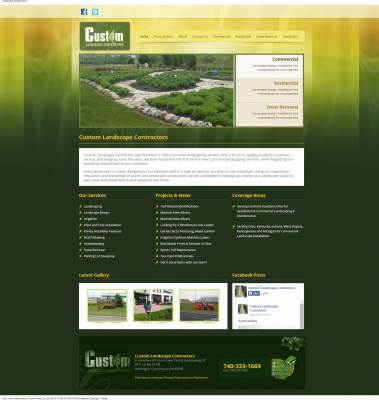 About Custom Landscape Contractors:
"Custom Landscape Contractors was founded in 1996 to provide landscaping services with a focus on quality products, customer service and integrity. Over the years, we have flourished into full-service lawn care and landscaping services, never forgetting our founding commitment to our customers.
Ever landscape is custom designed by our talented staff to create an area for you that is truly individual. Using our experience, education and knowledge of plants and landscape construction, we are committed to helping you realize your landscape vision to add value and enjoyment to your property and home." Visit their website here.
Website Features:
New website design
Social Media Integration
Photo Gallery
Responsive / Mobile Website Design