7 Ways That You Can Avoid Logo Disasters?
Every person on this planet has their own opinion on what aspects look nice, what expressions are weird and other stuff that you don't know what you're looking at. That is the beauty of art and expression of design. There are no laws to what is good or bad, just opinions of those who have expressions. So why are we so afraid of opinions?  They are critical of the business you have built and run and you feel like you just got shot down from a plane. It's panic mode and now what?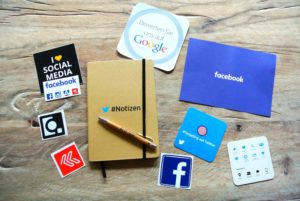 With design and branding, you are dealing with the same aspects of publicly criticized design and branding. It better be good or Joe public will let you know they are less than impressed of changes occurred. The eye of the public is a huge facet when constructing a brand. Whether it's new or not, it's pretty clear when it is not good, and you will have to make a choice by reverting back to your original logo or starting from scratch to clear your name.
Here are a few tips that I've learned from over the past 10 years.
Never use pictures and generic images in your logo. These are hard to use due to resolution of the image, it might not transfer to shirts very well and might be too busy for other ad spaces. Keep it simple and calm.
Interview designers. Please Please, don't go with the first individual or amateur you find because they are cheap. You get what you pay for, and in the long run it might be 4 times more than a professionally designed logo to get it right because of no experience. Or having to have it redone because of inexperience.
Don't be afraid of color. Color can be fun, but choose wisely. Do your research with your audience and your geographic area, some colors are frowned upon in some cultures and they all have a meaning and reaction scale for each color in the spectrum.
Trademark infringement. This happen more than you think, you see logo's you like and you try to change what you can but still looks like the original. This now becomes a legal battle in some cases, check your state and local laws and do your research in your area and 100+ miles around you to make sure you aren't copying another business or industry. After you are good make sure you make your logo secure by gaining copyright or trademark rights to protect your business and investment.
Super detailed logos beware. They look amazing on paper, but then what, you have apparel, website, advertising, social media with 7+ different size profile and cover images for your logo and promotional that you have to think about. Will your logo transfer over to embroidery and your website the exact same without affecting the integrity of the brand? Will the font be readable in all aspects and transfer well in your marketing and advertising you have planned? Talk with your designer to make sure you cover your bases.
Look carefully! You have white and negative space in your logo, does it represent anything, sometimes you can't see what might be lurking in the background because you've looked at it 100 times. It's so important to get someone to proof your work, even 2-3 people to be safe. Better to be safe than sorry later.
The last note for today is in regards to #7 responsive websites. Now a day your customer base is on the move 24 hours a day, make sure your business is as well. Ensure your logo works well with responsive websites and it can be viewed properly. Your customer base will move to the next business if yours can't be mobile like them.
Happy Designing!